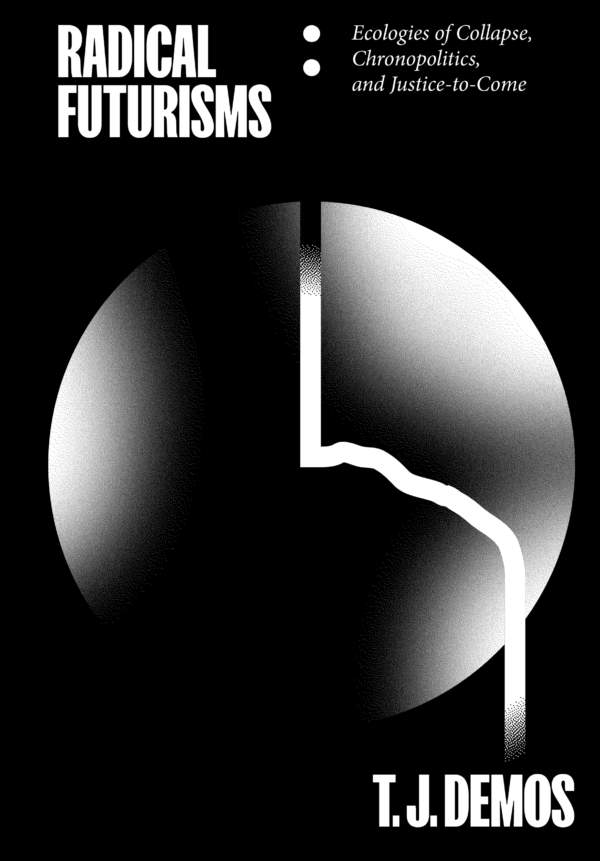 LECTURE
@KCUA Open Research Program #1
The Lecture by T. J. Demos: Radical Futurisms: Ecologies of Collapse, Chronopolitics, and Justice-to-Come
2023.10.23 Mon.

18:00

–

20:00
Kyoto City University of Arts
C-101, Lecture Room No. 1
The "@KCUA Open Research Program" is a series of public events related to the planning of exhibitions.
For the first event, we invite art historian and cultural critic T.J. Demos to give a lecture. It will be related to his recent book, Radical Futurisms: Ecologies of Collapse, Chronopolitics, and Justice-to-Come.
---
T. J. Demos is the Patricia and Rowland Rebele Endowed Chair in Art History in the Department of the History of Art and Visual Culture, at University of California, Santa Cruz, and founding Director of its Center for Creative Ecologies. Demos is the author of several books, including Against the Anthropocene: Visual Culture and Environment Today (Sternberg Press, 2017); Decolonizing Nature: Contemporary Art and the Politics of Ecology (Sternberg Press, 2016); The Migrant Image: The Art and Politics of Documentary During Global Crisis (Duke University Press, 2013) – winner of the College Art Association's 2014 Frank Jewett Mather Award – and Return to the Postcolony: Spectres of Colonialism in Contemporary Art (Sternberg Press, 2013). He recently co-edited The Routledge Companion on Contemporary Art, Visual Culture, and Climate Change (2021), was a Getty Research Institute Fellow (Spring 2020), and directed the Mellon-funded Sawyer Seminar research project Beyond the End of the World (2019-21). Demos was Chair and Chief Curator of the Climate Collective, providing public programming related to the 2021 Climate Emergency > Emergence program at the Museum of Art, Architecture and Technology (Maat) in Lisbon. His new book, Radical Futurisms: Ecologies of Collapse, Chronopolitics, and Justice-to-Come, 2023, is now out from Sternberg Press.
Language

English (with consecutive interpretation into Japanese)
Cost

Free admission
Entry

No application required
Organized by

Kyoto City University of Arts
Contact

Kyoto City University of Arts Art Gallery
Phone: +81-(0)75-585-2010
Please send your inquiry from the form.