SPECIAL EXHIBITIONS
Utsushi no Manazashi: With Works from the Collection of the KCUA Art Museum
Satoshi Kawata, Hako Irie, Shime Hayashi, Hiroshi Iwai, Hisashi Iwakura, Akira Kinoshita, Michio Miyamoto
The University Art Museum, Kyoto City University of Arts collection features many examples of Meiji-period (1868–1912) model books and sketches (preliminary drawings, copies, realistic studies, etc.), which were used as teaching materials. Students learned the basics of drawing and painting by studying what the artist was attempting to express, and then copying it. Due to efforts by the likes of Hako Irie and Shime Hayashi, who undertook careful research on old paintings through making reproductions in the early to mid-twentieth century, this approach to studying through copying (utsushi) subsequently developed into a copying-based education that aimed to form an original style of painting. Painters did not copy only old Japanese artworks; their aspirations to learn stretched across the world. Hiroshi Iwai, for instance, who succeeded Shime Hayashi as a teacher of copying, focused on similarities between nihonga (Japanese-style painting) and frescoes, and on two occasions in the 1970s, along with nihonga teachers Hisashi Iwakura and Akira Kinoshita, used nihonga painting materials to produce copies of the Stories of Saint Ursula, a fresco cycle by Tommaso da Modena that is part of the collection of the Musei Civici Treviso in Italy.
Centering on six works from these reproductions of the Saint Ursula fresco cycle, this exhibition highlights the copies made by paintings involved with this style of education at Kyoto City University of Arts, and explores the "copying gaze" (utsushi no manazashi) that emerged from that. It also features the work of Satoshi Kawata, a contemporary artist who uses fresco techniques to explore our relationship with urban space through murals, and who will attempt to respond to this gaze with his paintbrush. In recent years, Kawata has developed a practice of separating art from spatiality and temporality to create provisional states by removing a mural, transporting it, and reconstructing it through the fresco technique of strappo, which involves pulling a painting from a wall, attaching it to another surface, and then transferring (utsushi) it. Every day when the gallery is closed during the exhibition, Kawata will engage with the copied artworks, employing his unique approach to transfer and reinterpret elements of them as new murals. What did those painters see? What did they feel? What were they trying to express? Exploring such questions, Kawata's gaze of transference intersects with his predecessors' gazes of copying/reproduction across the roughly one hundred years since the copies were made, and the even longer time since the originals were created, conjuring forth one after the other whole new vistas in the gallery.
(Translated by William Andrews)
Artists

Satoshi Kawata
Venue

Kyoto City University of Arts Art Gallery @KCUA
Rooms

@KCUA 1, 2
Dates

2022.9.17 Sat.

–

2022.11.6 Sun.
Curated by

Kyoto City University of Arts Art Gallery @KCUA
Curated with the cooperation of

Masako Shogaki, Associate Professor of Nihonga Department, Faculty of Fine Arts, Kyoto City University of Arts
Takuya Yoshifuji, Izon Used Closhing & Curry
Organized by

Kyoto City University of Arts
With the cooperation of

Artcourt Gallery
Contact

Kyoto City University of Arts Art Gallery
Phone: +81-(0)75-585-2010
Please send your inquiry from the form.
Installation Views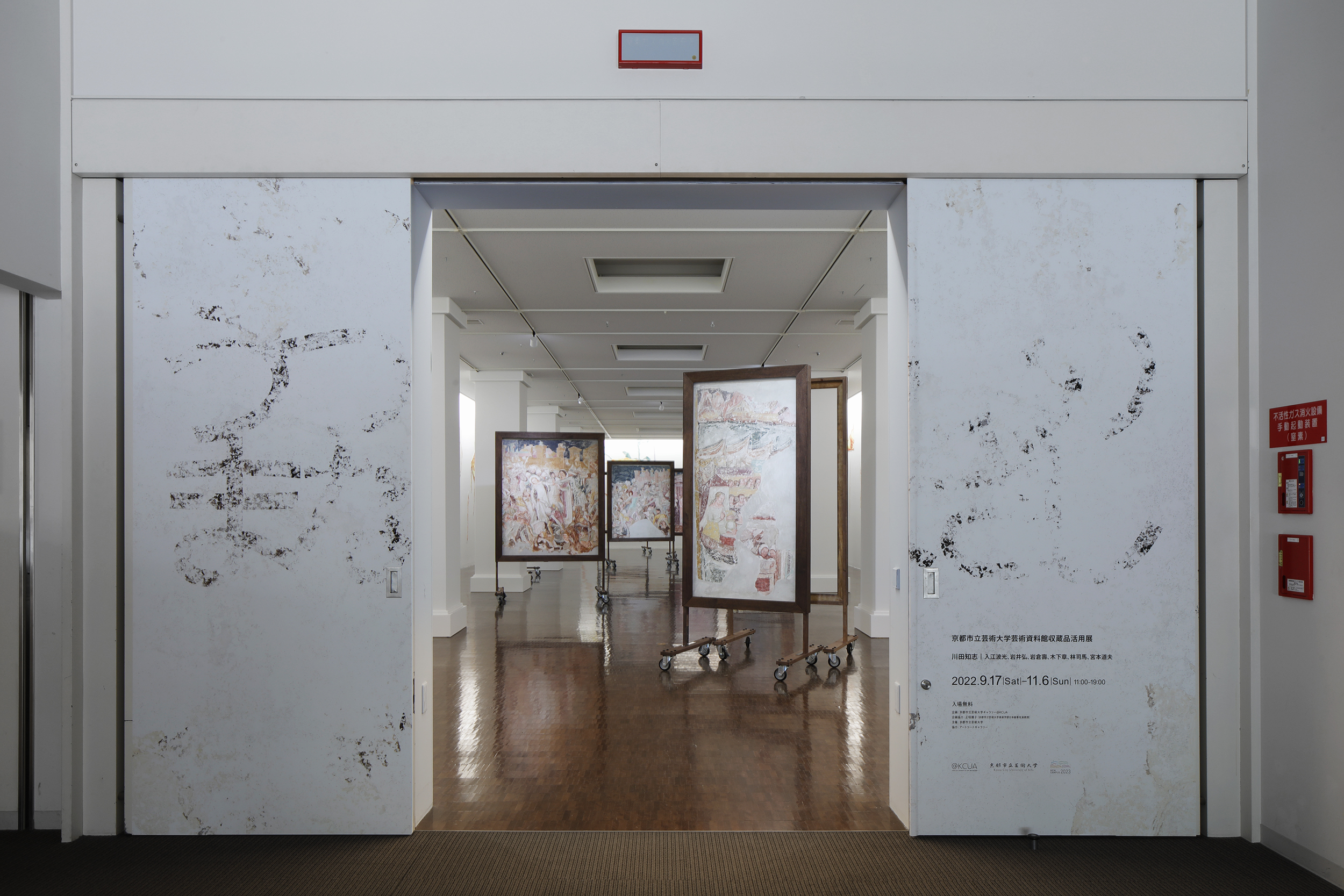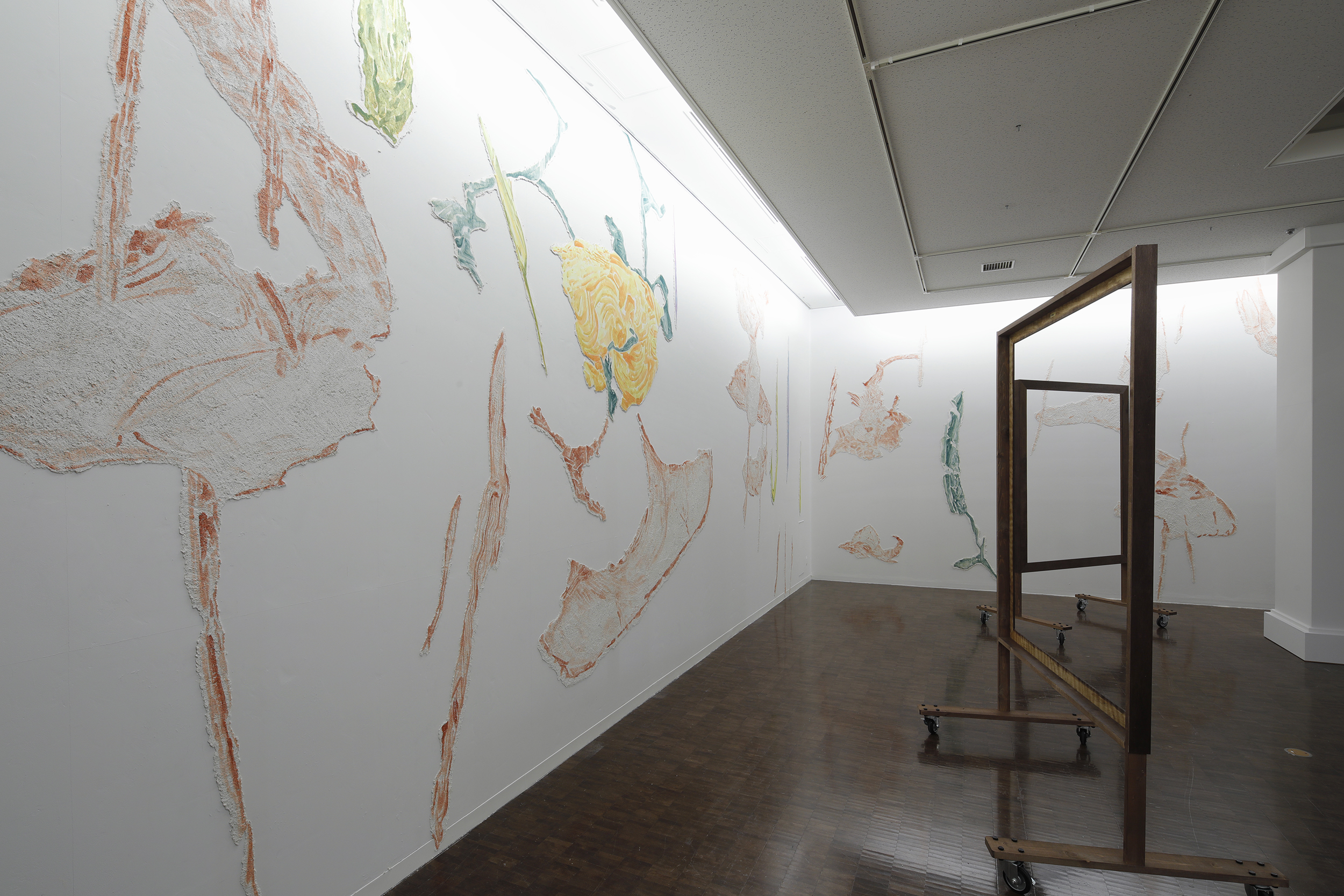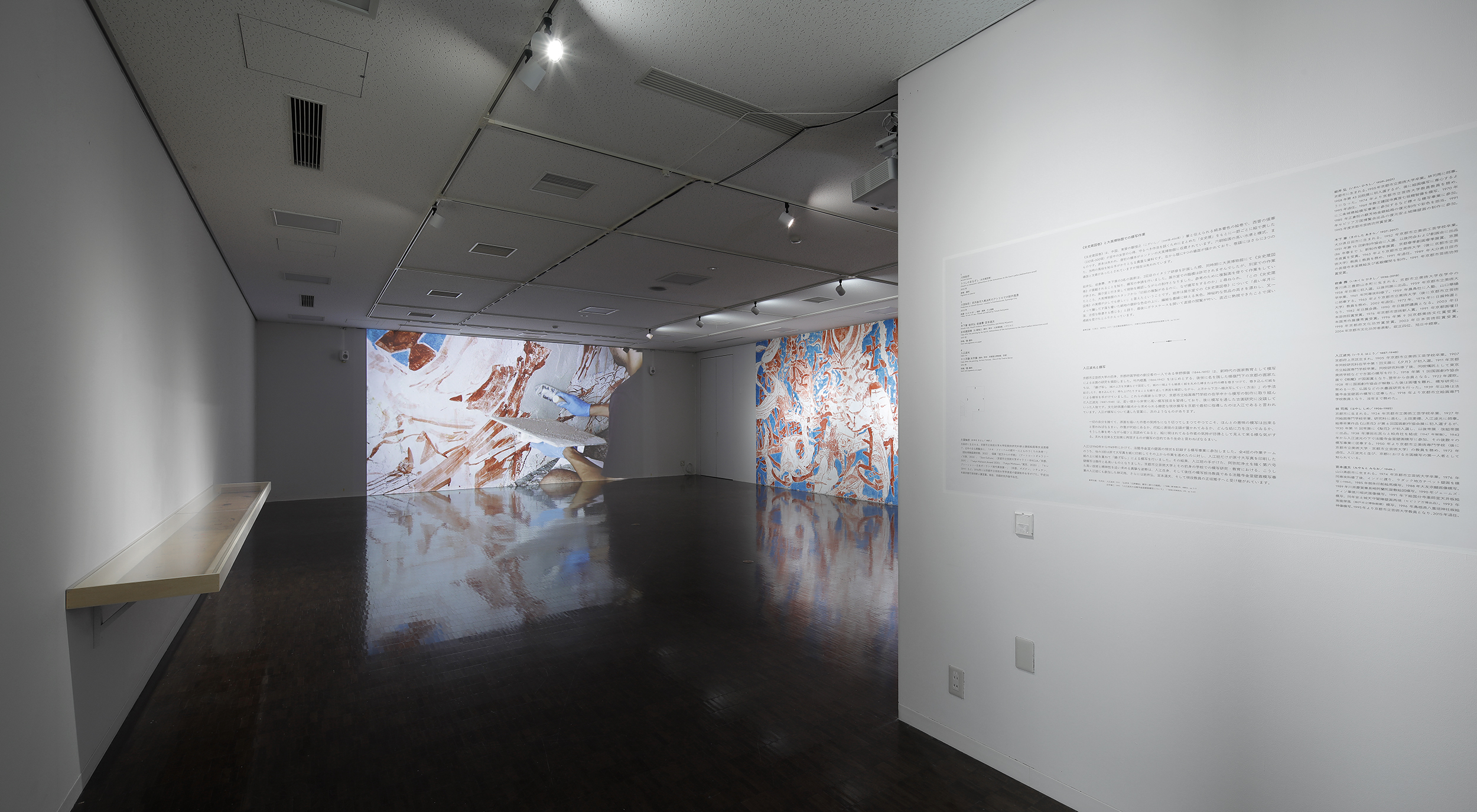 Photos by Takeru Koroda. October 3, 2022.