SPECIAL EXHIBITIONS
Solo Exhibition in Celebration of Kyoto Prize Laureate Joan Jonas
Joan Jonas, Five Rooms For Kyoto: 1972–2019
Over the course of her long and groundbreaking artistic career, Joan Jonas has explored a multimedia practice across performance, video, installation, and more. Adapting her themes according to the times, she has continued to create layered and poetic work. Even now at the age of 83, she shows no signs of slowing down in her endeavor to push the boundaries of artistic expression.
After studying sculpture and art history at university, Joan Jonas started to create performance art. On a visit to Japan in 1970, she watched Noh and Kabuki, whose incredibly accomplished and advanced visual language left a strong impression on her. Both this experience as well as the Sony Portapak video camera that she purchased during the trip led to a major shift in her later practice. Upon returning to New York, she hooked up the camera she had bought to a monitor, turning it into a de facto mirror and in front of which she then did an improvised performance that she recorded. Jonas subsequently developed this first video tape recording into Organic Honey's Visual Telepathy (1972), a groundbreaking performance in which the viewer simultaneously watches Jonas's actions live, on a monitor, and projected.
This exhibition traces Jonas's remarkable achievements from 1972 to the present across five especially arranged spaces. Alongside the artist's major installation pieces of the 2000s like Reanimation, which was staged as a performance at ROHM Theatre Kyoto on December 12th, 2019, and Lines in the Sand, her early video art, and her most recent work, Moving off the Land II, the exhibition draws on the venue's role as a university institution to focus also on Jonas's contributions as an educator by introducing important academic materials, including those shown publicly for the first time.
In closing, we would like to express our gratitude to the Joan Jonas Studio, ROHM Theatre Kyoto, Gavin Brown's enterprise, and Wako Works of Art for their support in organizing this exhibition.
*The catalogue was published on June 2020.
Artists

Joan Jonas
Venue

Kyoto City University of Arts Art Gallery @KCUA
Rooms

@KCUA 1, 2, Gallery A, B, C
Period

39 days
(2019.12.14 Sat.

–

2020.2.2 Sun.)
Organized by

Inamori Foundation
Kyoto City University of Arts
Curated and produced by

Kyoto City University of Arts Art Gallery @KCUA
Planned with the cooperation of

ROHM Theatre Kyoto
Contact

Kyoto City University of Arts Art Gallery @KCUA
Phone: +81-(0)75-253-1509
Please send your inquiry from the form.
Artist Profiles
Joan Jonas

Joan Jonas (b. 1936 in New York)
In the late 1960s, Joan Jonas established a new artistic form by integrating performance art and video. Her remarkable achievements have earned her an esteemed reputation and respect as a pioneer in the fields of contemporary performance art and video art, and as an active artist who has pursued the exciting relationship between performance art and new digital media. In addition to solo exhibitions and performances at art museums around the world, she has presented at numerous international and special exhibitions, including documenta. She represented her country at the United States Pavilion at the 56th Venice Biennale in 2015. From March to August 2018, she held a major retrospective exhibition at London's Tate Modern.
Installation Views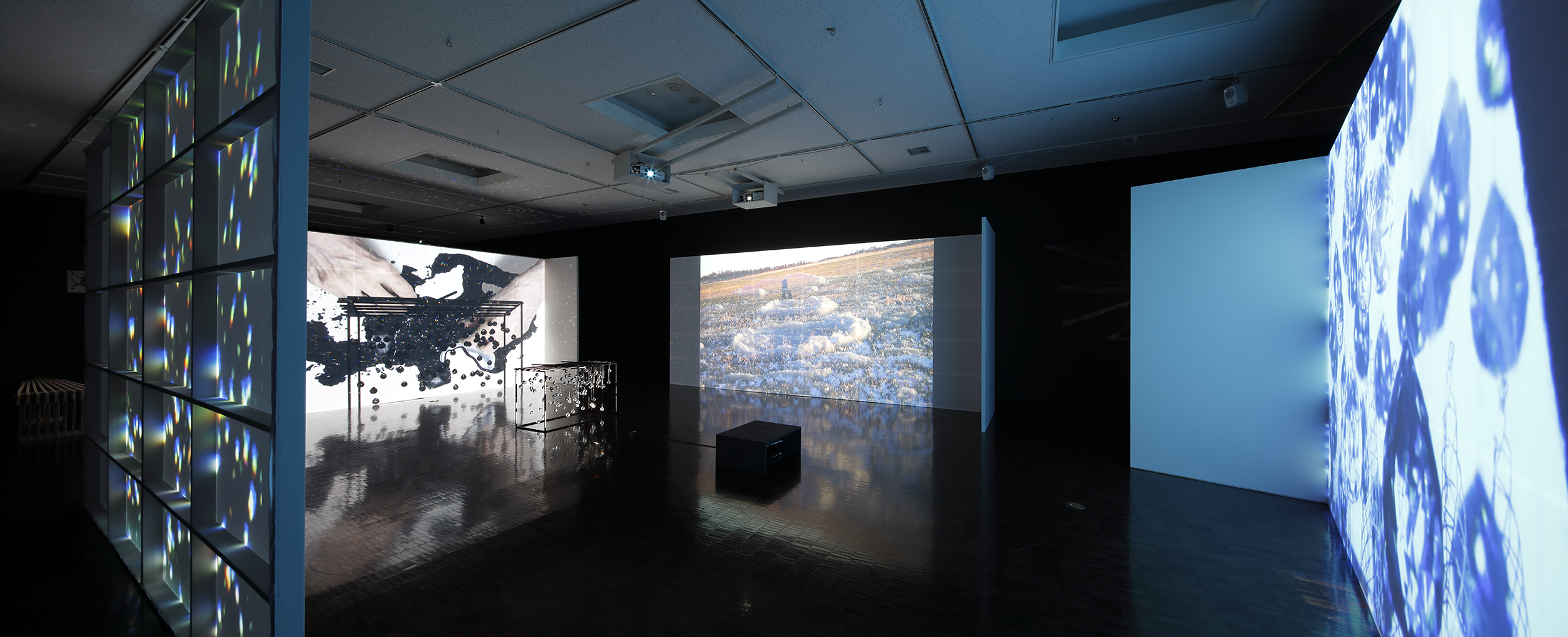 Joan Joans, Reanimation, 2010/2012/2013. Photos by Takeru Koroda
Joan Jonas, Lines in the Sand, 2002. Photos by Takeru Koroda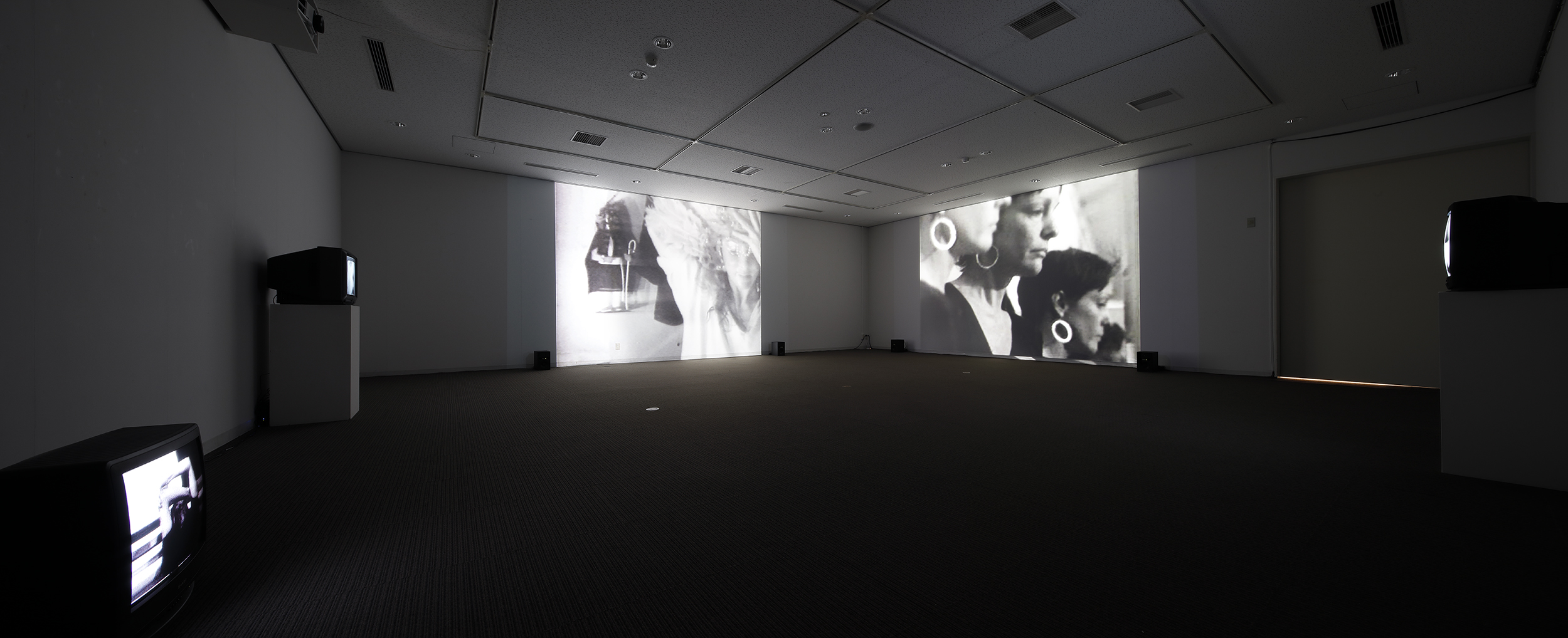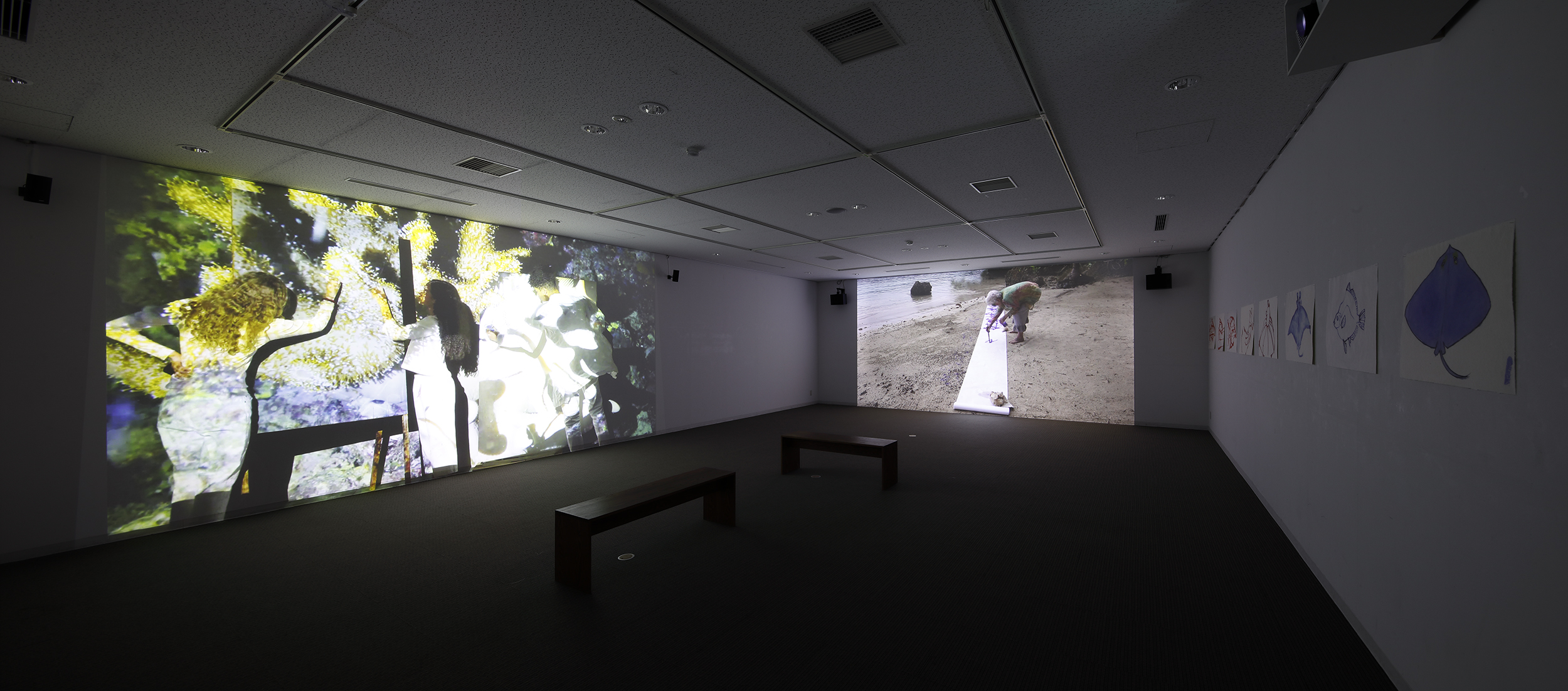 Room 5, Teaching, Installation View. Photos by Takeru Koroda